---
What is Kronlund Kursgård ?
Kronlund Kursgård is a charming bed and breakfast located in the northern part of Sweden. The property is situated near the Vindelälven River, providing guests with opportunities for swimming, fishing, and kayaking. Additionally, the Isälvsleden, a 60 km long hiking trail with mountain biking options, passes by the property, making it an ideal location for outdoor enthusiasts.

In the winter, guests are treated to a unique experience as they witness reindeer roaming around the property. The rooms are warm and cosy, providing a comfortable stay for both larger groups and intimate couples. Guests can enjoy a delicious breakfast served directly to their rooms, ensuring a relaxing start to their day.

Kronlund Kursgård is the perfect destination for those looking for a peaceful and nature-filled getaway in Sweden.
---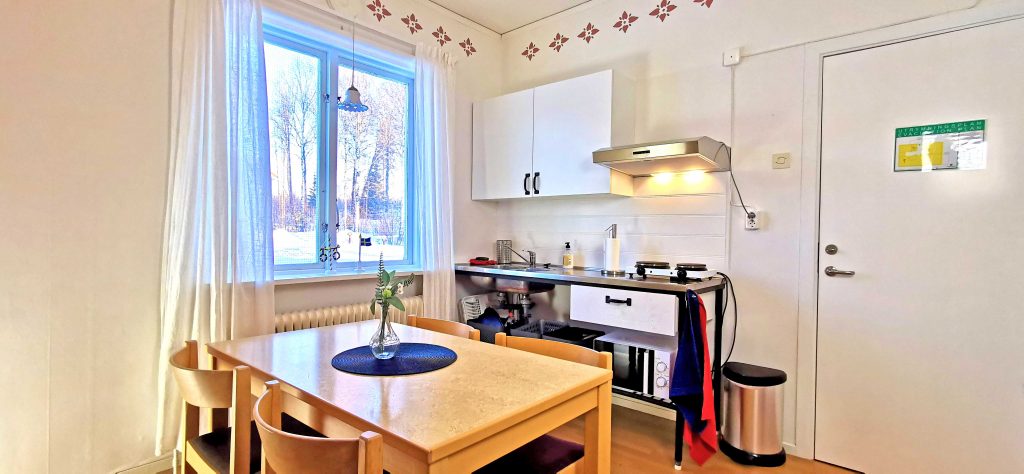 ---
What we can offer
Kronlund Kursgård is a great budget-friendly bed and breakfast that offers a range of accommodation options, including cosy suites and basic rooms with a bed and wardrobe space. All rooms come with access to a public kitchen, providing guests with the flexibility to cook their meals as per their preferences.
The property is well-suited to accommodate larger groups of people, while also providing an intimate setting for couples. Most toilets and showers are shared among the guests, but are regularly cleaned to maintain hygiene and cleanliness.
For those looking to relax and unwind, Kronlund Kursgård offers two saunas, one large sauna that can accommodate up to 12 people and a smaller sauna for about 6 people. These saunas provide a perfect opportunity for guests to rejuvenate themselves after a day of outdoor activities or sightseeing.
Overall, Kronlund Kursgård is an excellent budget-friendly accommodation option for those looking for a comfortable stay with access to outdoor activities and saunas in the beautiful northern part of Sweden.
---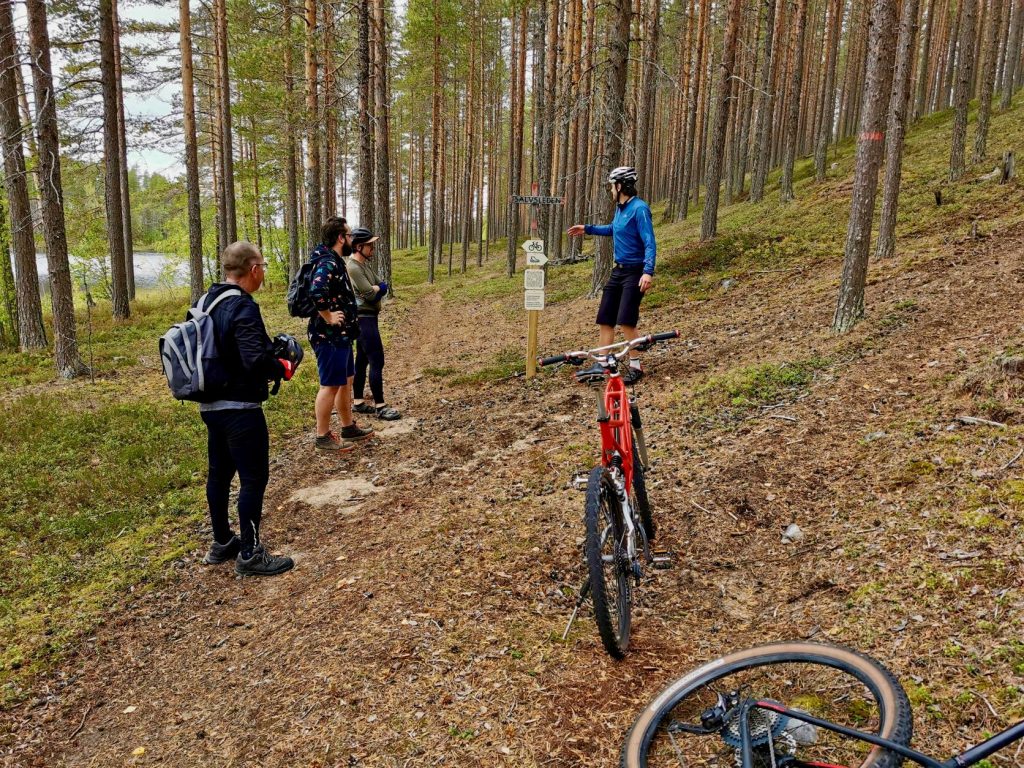 ---
What there is to do around?
If skiing is your thing, you're in luck! The nearby area offers some fantastic skiing possibilities, with a variety of slopes to suit all skill levels. Whether you're a seasoned pro or a beginner, there's something for everyone to enjoy.
For those who are looking for a more unique experience, dog sledding is a great option during the winter months. You can explore the snowy landscapes in style as a team of eager dogs pulls you along on a sled. It's an unforgettable experience that you won't want to miss.
If you happen to be in the area during the summer months, there's still plenty to do. Dog sledding may not be an option, but you can still enjoy the stunning scenery by hiking, mountain biking or Stand Up Peddle board. You can also try your hand at fishing or kayaking in one of the nearby lakes or rivers.
Overall, the area offers a range of exciting activities for visitors to enjoy, whether you're a racing fan, a skier, or just looking for a unique experience.
---
---
If you happen to be in the area during the winter months, you're in for a treat! The WRC (World Rally Championship) rally comes to town once a year to compete in the winter rally. This thrilling event attracts racing enthusiasts from all over the world and promises to be an exciting experience for anyone who loves motorsports.
If you're still in the mood for more racing, you can head out to the Race of Champions, which is held approximately 2 hours away from the town. This event features some of the best drivers in the world, competing against each other in a variety of different racing disciplines. The Race of Champions is typically held in the same time period as the WRC rally, so you can plan your trip accordingly.