For the month October we will have Oktoberfest! Starting at 7 Oktober*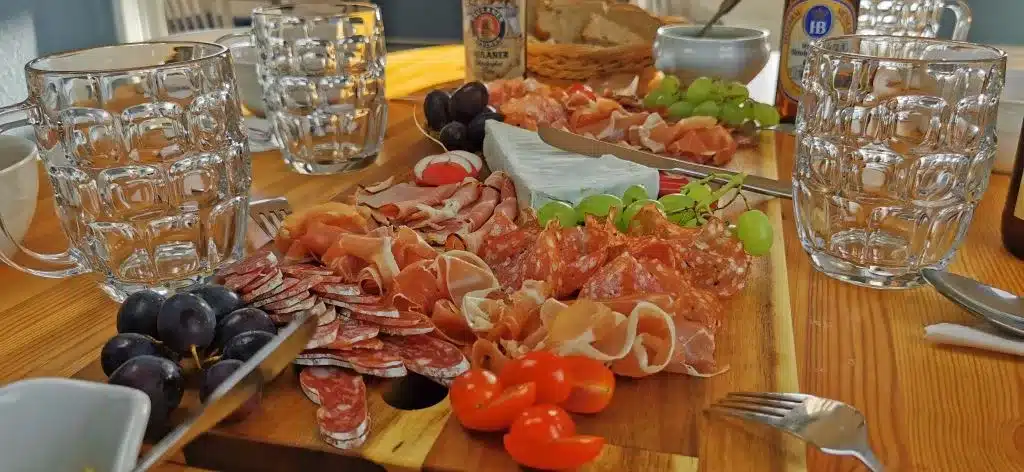 Brotzeit package 2/4/6 pers
We will serve a platter with all kinds of deliciousness that will be served at Oktoberfest.
Sausages, cold cuts, cheeses, potato cheese salads, fruits and more. This will be accompanied with a Goulash soup, and finished with an Apple pie with vanilla icecream. This platter can be served as 2, 4 or 6 person platter.
Schnitzels (pork/chicken)
If you want a more simple dish we do have the possibility to cater to our Schnitzel lovers. We have chicken and schweinen schnitzels, they will be served with a Jaegersauce.
Beer straight from München
We have imported 4 beers that are served at Oktoberfest in Munich.
Want to come with a 10+ group? We got you covered, call us or fill in the form below, and we will see what arrangements we can offer for you.
*With large interest we will expand to more weekends
Or fill in the form below
write us or contact us on our social media

073-918 66 10